Our Dining Room is a place where you can try the local cuisine while sharing in conversation with other likeminded travellers. When there are not meals being served this area is sometimes used for gathering groups for activities or programmes. Capacity is 120 people.
Dining Room
A great place to gather for ceremonies, presentations, games, and other group activities. Capacity is 80-100 people depending on the setup.
Mixcoacali Hall
There are many gardens throughout the centre for guests to enjoy a quiet chat, some games on the grass, or nature appreciation activities.
Gardens
Share songs, stories and activities around the campfire at our impressive, artfully designed and wheelchair accessible campfire circle.
Campfire circle
take a dip in the pool, play some group games, or just float away your cares in our lovely pool with a lizard logo on the bottom in a beautiful tile mosaic.
Pool


Accommodation
Options at
Nuestra Cabaña
Choose from a variety of accommodation to suit every stay, for individuals, families or groups.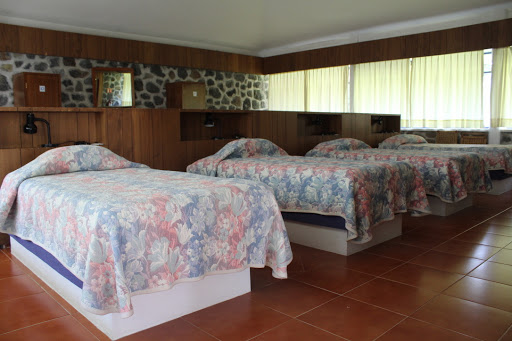 Share a dorm with other event participants or your own group.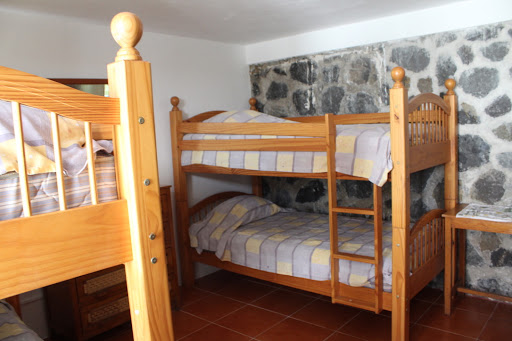 These rooms are designed for the adults to stay in next to their group in one of the larger dorm rooms.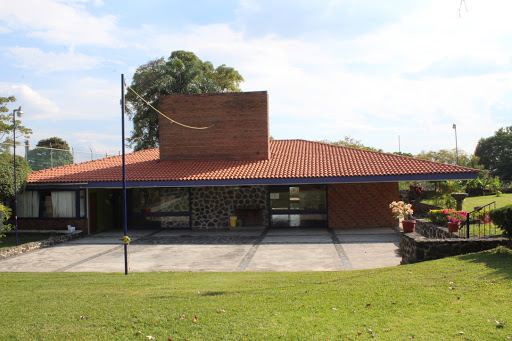 Want a little extra privacy? These rooms are private and comfortable with a bit more space to spread out and make it your own.
You can self-cater or join us for meals in the dining-hall.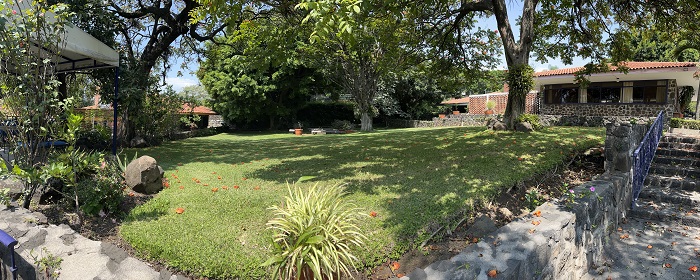 We have multiple garden areas designated for tent campers depending on the size of your group. You will have access to bathrooms with showers and toilets as well as the common areas where you can meet other guests.
Bed linens and towels provided (except on campsite)
Guest library
Wifi access included (may not be available all accommodation)
Outdoor clothing available to borrow
Coin-operated laundry machines
Souvenir shop
Accommodation suitable for manual wheelchair users available
Lugagge transfers (08:00 - 18:00)
Programme customisation
Platform lift suitable for manual wheelchairs
Shower with shower seat and no-step access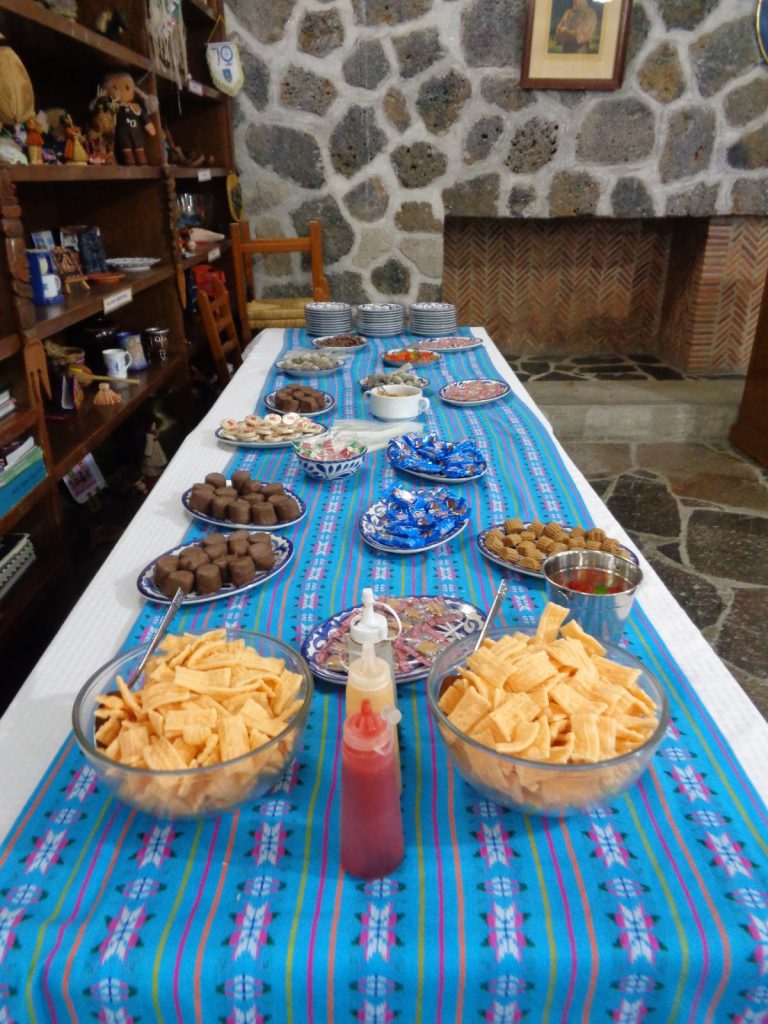 We provide different catering options to suit our guests, whether you want to enjoy a delicious meal cooked in-house by our staff team or have the flexibility to self-cater for part or all of your stay (subject to accommodation and availability). There are also a variety of restaurants in the area, as well as supermarkets for groceries and snacks.
Tea and coffee facilities in the communal lounge
Catering options to meet dietary requirements
Make sure to book your meals at least two weeks in advance.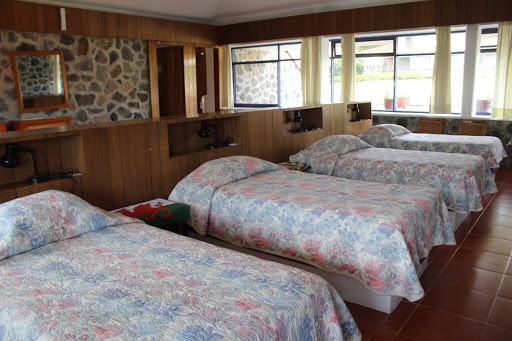 Nuestra Cabaña has a number of outdoor common and relaxation areas, all with fabulous views of the park, in each of our rooms available to all guests and visitors. These include the dining room, quiet rooms, pool area, conference room, outdoor picnic areas, campfire circle and souvenir shop. Facilities include free WiFi.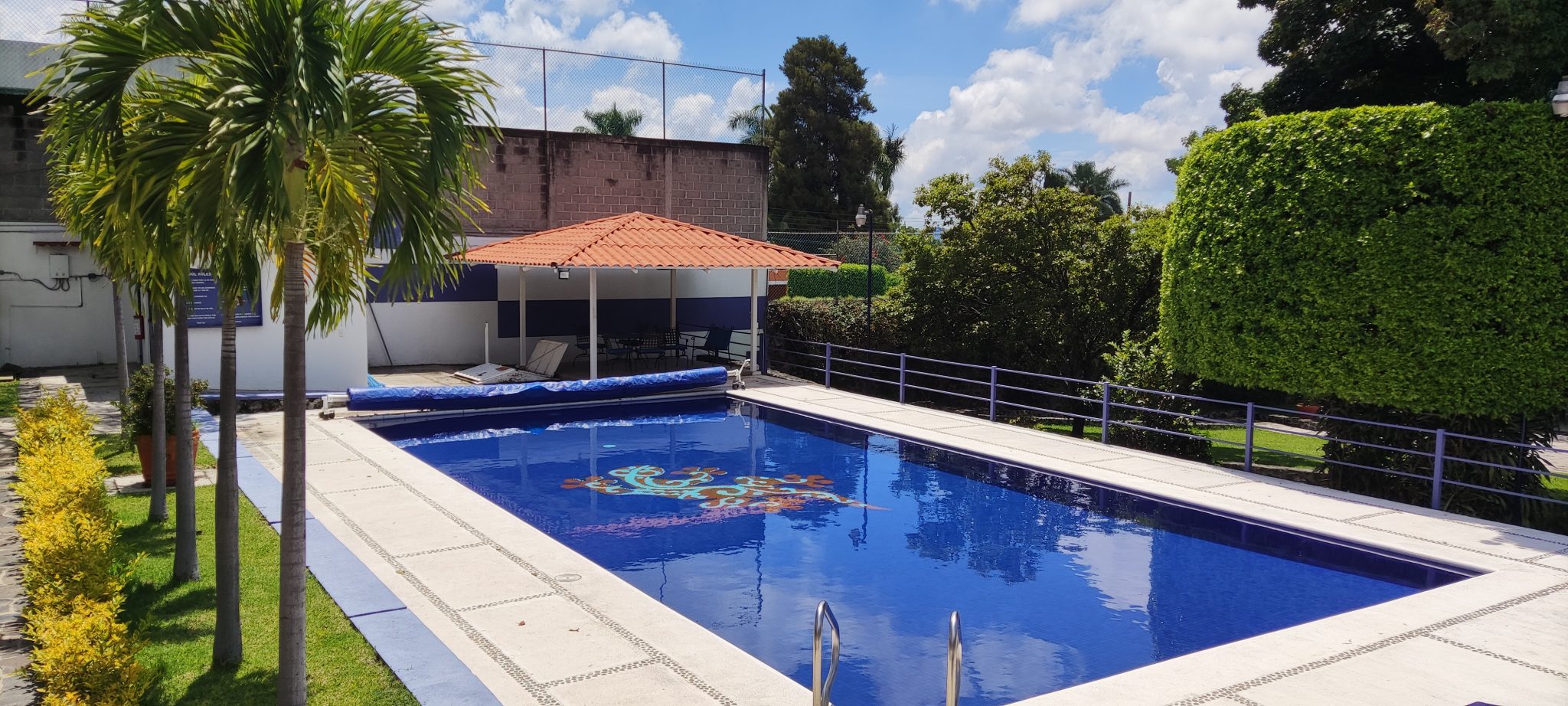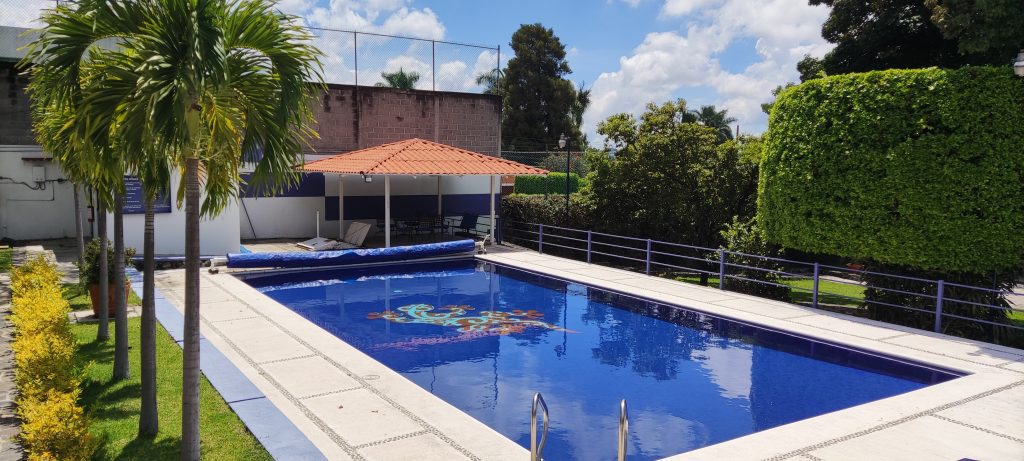 Meetings and Event Spaces
Are you looking for an impressive place to celebrate your event? Nuestra Cabaña in Cuernavaca, the City of Eternal Spring, is the perfect place to celebrate events with the whole family, friends or acquaintances. We have been hosting seminars and events since we opened in 1957 and we have a great combination of indoor and outdoor space.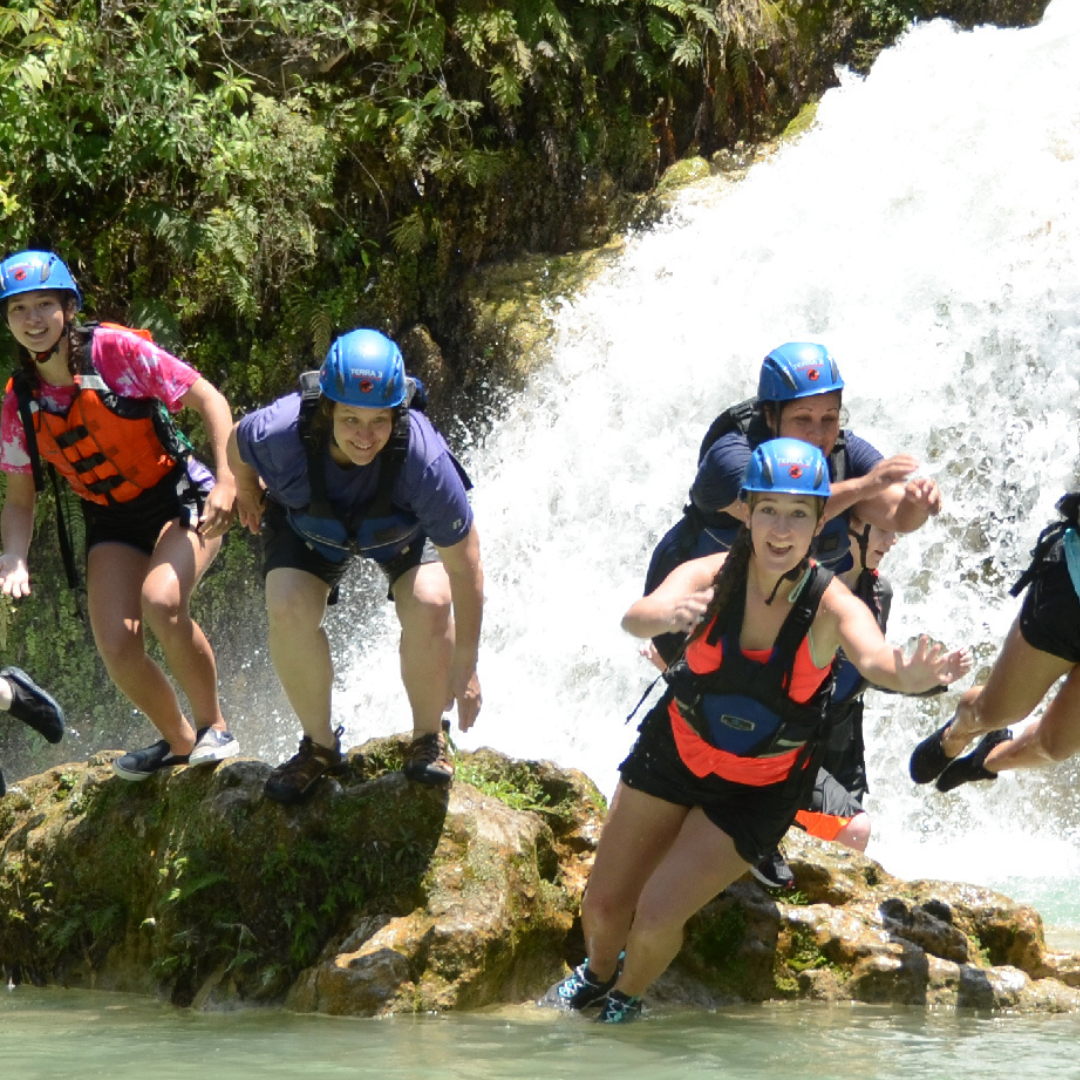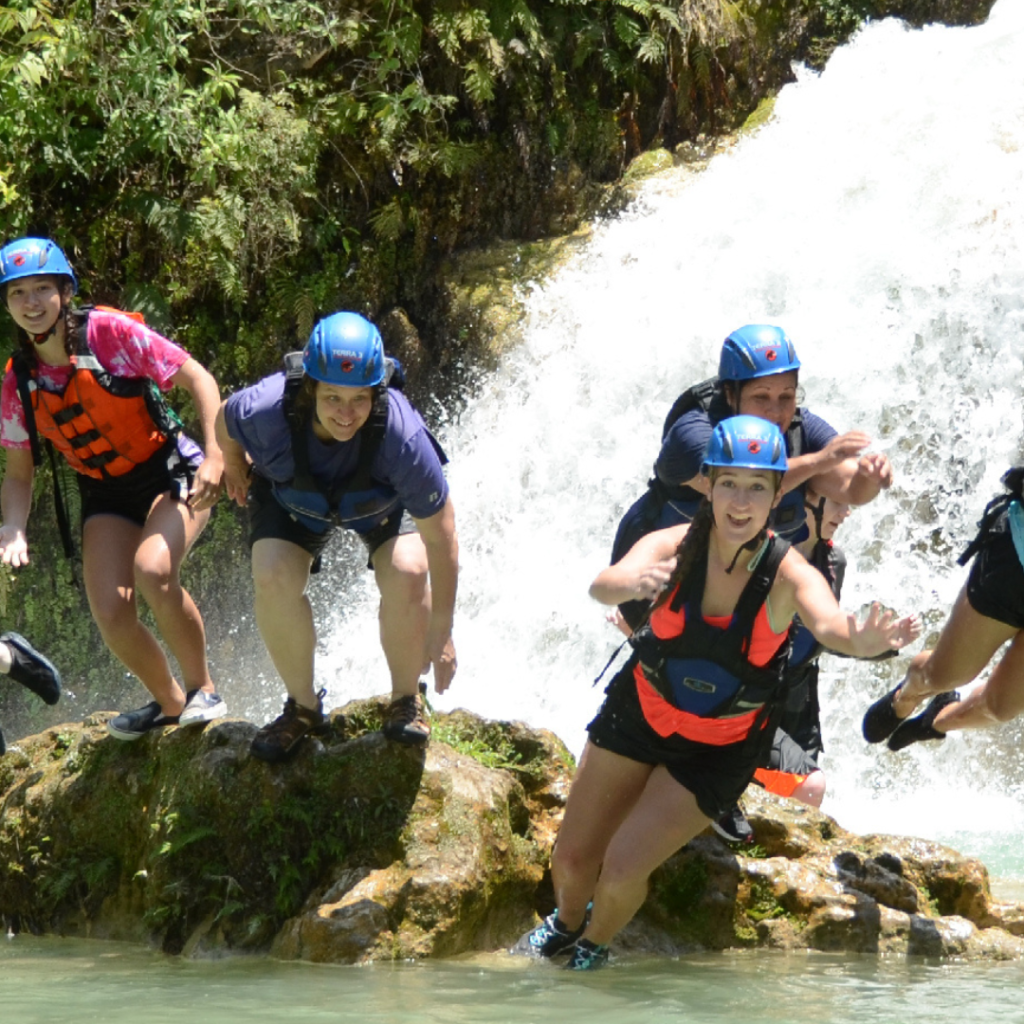 Activities at Nuestra Cabaña
Nuestra Cabaña offers programs throughout the year. Our programmes are based on adventure, sisterhood and getting to know the culture of Mexico, so come and live a new experience at the World Centre!