At Our Chalet we are happy to welcome everybody who wishes to visit the Centre, enjoy the beautiful surroundings, and soak up over 90 years of history of this very special place. If you would like to visit for a day tour or are staying overnight outside of one of our events and would like to book programme activities you will find all the relevant information here.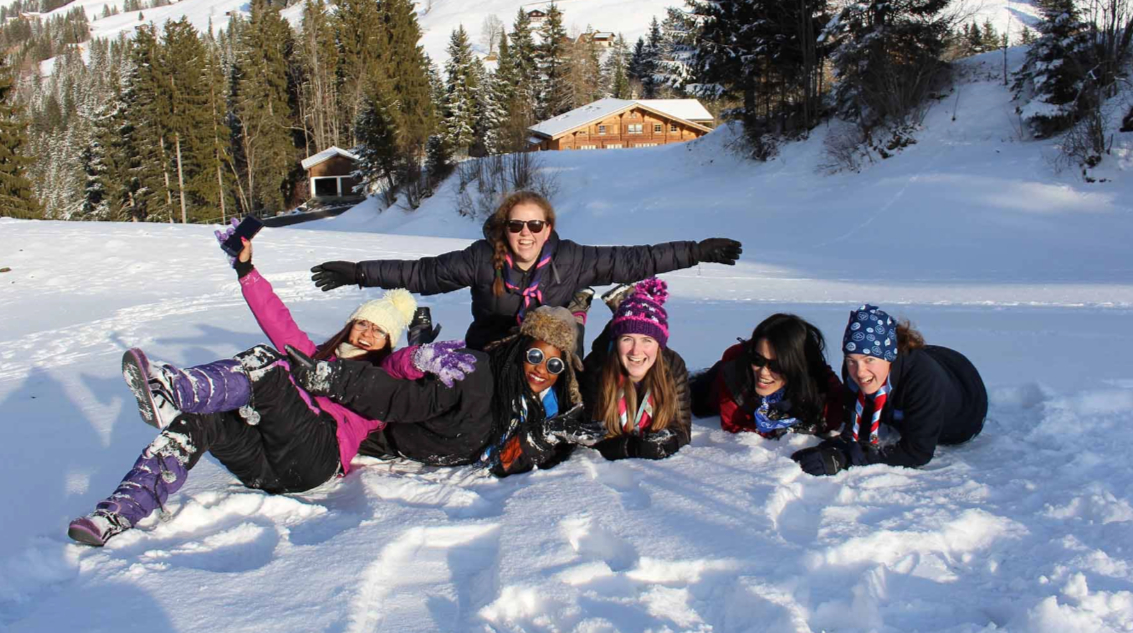 INDEPENDENT
GUESTS AND
GROUPS
Individual groups are welcome to stay at Our Chalet and arrange tailor-made programmes based on the season. Note: in Summer (June – August) we are not able to offer any programme activities outside of our summer event programmes.
We warmly welcome groups, whether Guides and Scout or not, who would like to create a customised programme for their stay, from a few days to a few weeks. For planning and advice contact our programme team.
Our Chalet has lots to offer in all seasons, whether you wish to come alone, as a family, or as part of a group. For bespoke programme we require a minimum of 10 participants. If you have fewer than this in your group, we are happy to welcome you on to one of our events, for an independent stay without programme activities, or for a self-guided tour.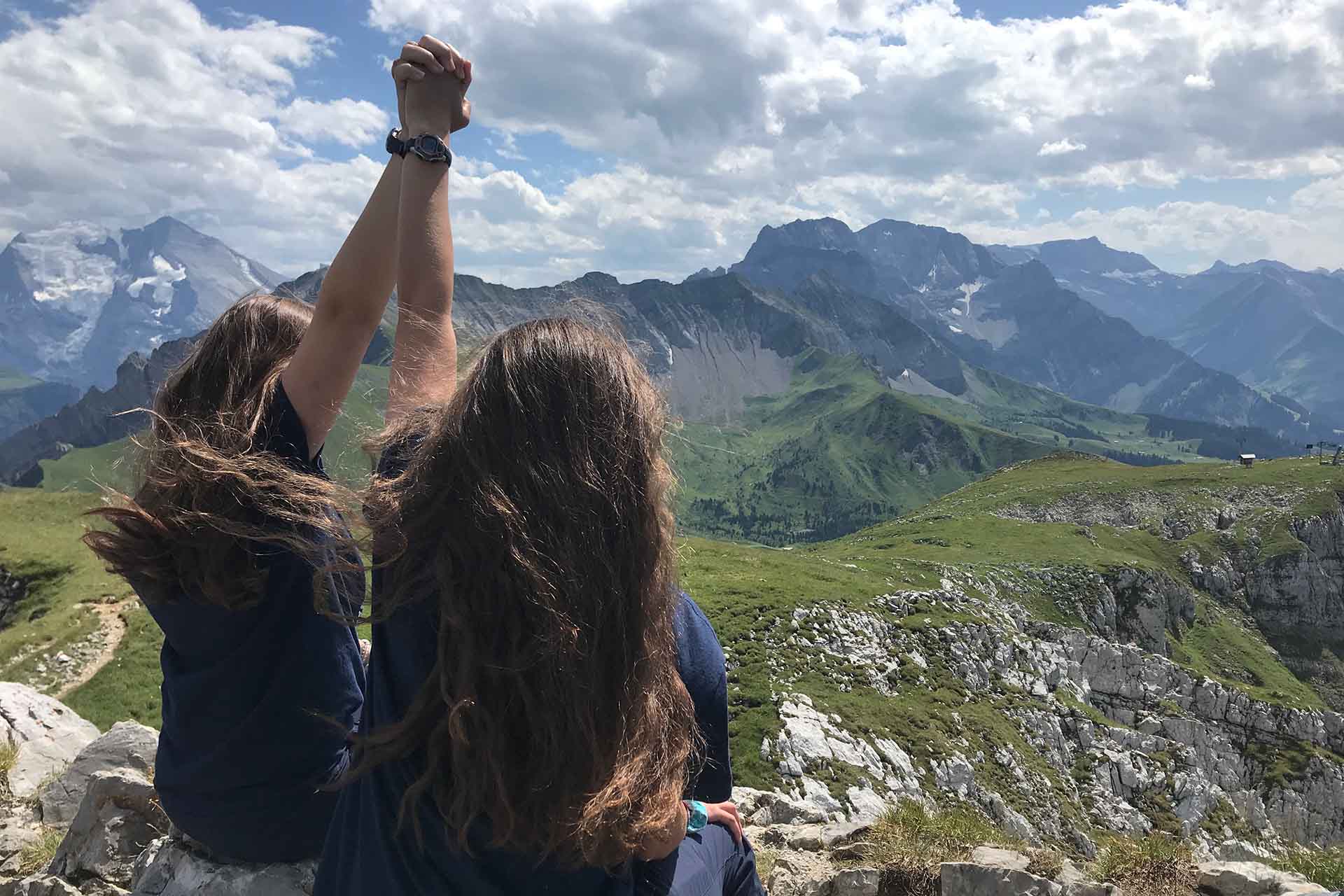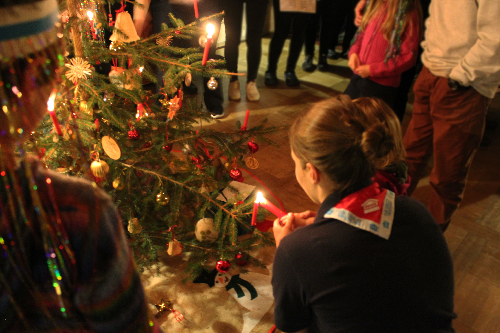 Snow-capped mountains transform Our Chalet into a Winter Wonderland with many different snow based activities to try. With more than 200 km of groomed ski pistes, it is a perfect place for skiers of all skill levels, but there's plenty to do for those who don't want to strap on skis. From sledding to snow tubing and winter hiking to ice skating. We also offer special programmes for Christmas and New Year.
WINTER
Months: December — mid March
Spring is a transition time at Our Chalet where you can find a mix of winter and summer. Flexible programmes are planned during this time to take advantage of whatever the season brings each year. Activities offered include hiking, excursions, and skills-building activities. All activities can be adjusted to adapt to snow or non-snow conditions.
SPRING
Months: March - May
In the Summer months Our Chalet runs our popular Discover, Explore, and Adventure event programmes for Guides/Scouts aged 11-18. This keeps us very busy therefore we are not able to offer any other programme activities in this season.
SUMMER
Months: June - August
In autumn the Swiss Alps become a hiking paradise. The days begin to cool, and the hiking trails have fewer visitors. As well as hiking this is a great season for kayaking, klettersteig/climbing, and excursions to Swiss attractions, which are quieter than in the busy summer months. Note: Our Chalet is closed in November.
Autumn
Months: Sept - Oct
Our Chalet offers a range of activities for visiting groups. For day visitors we offer guided tours and pinning ceremonies only. For groups staying overnight we can offer a wide range of programmes.
Guided Tour of Our Chalet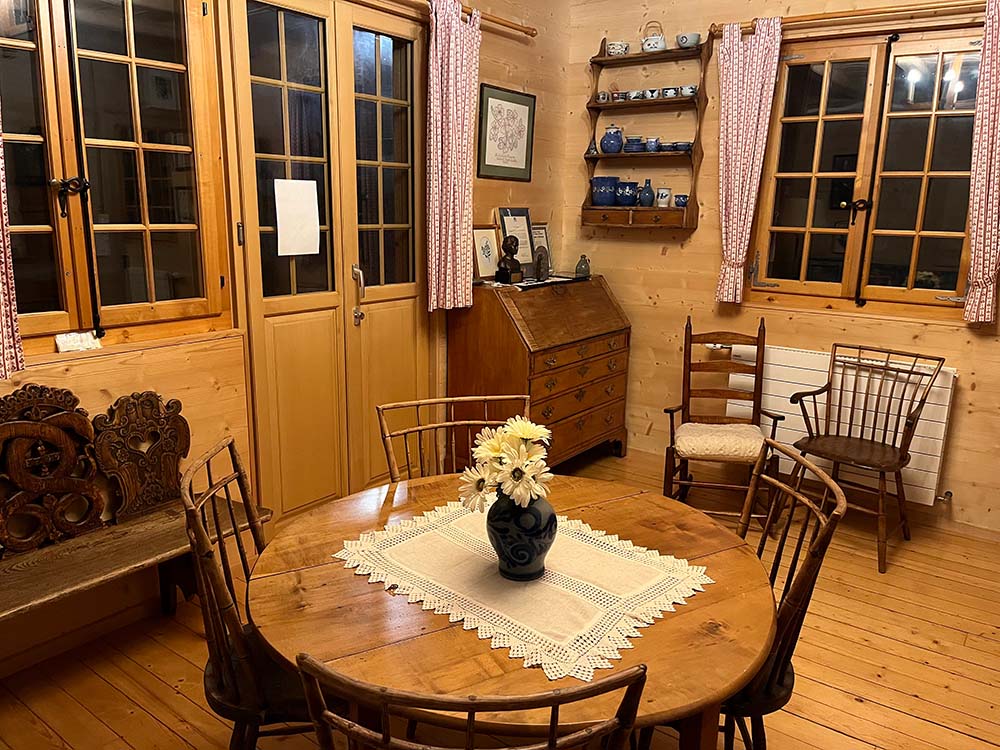 The tour includes a presentation of the history of Our Chalet, a guided walk around the site, and interesting stories about the Centre and the Our Chalet family past and present. The tour lasts about one hour and takes place at 10am and 2pm.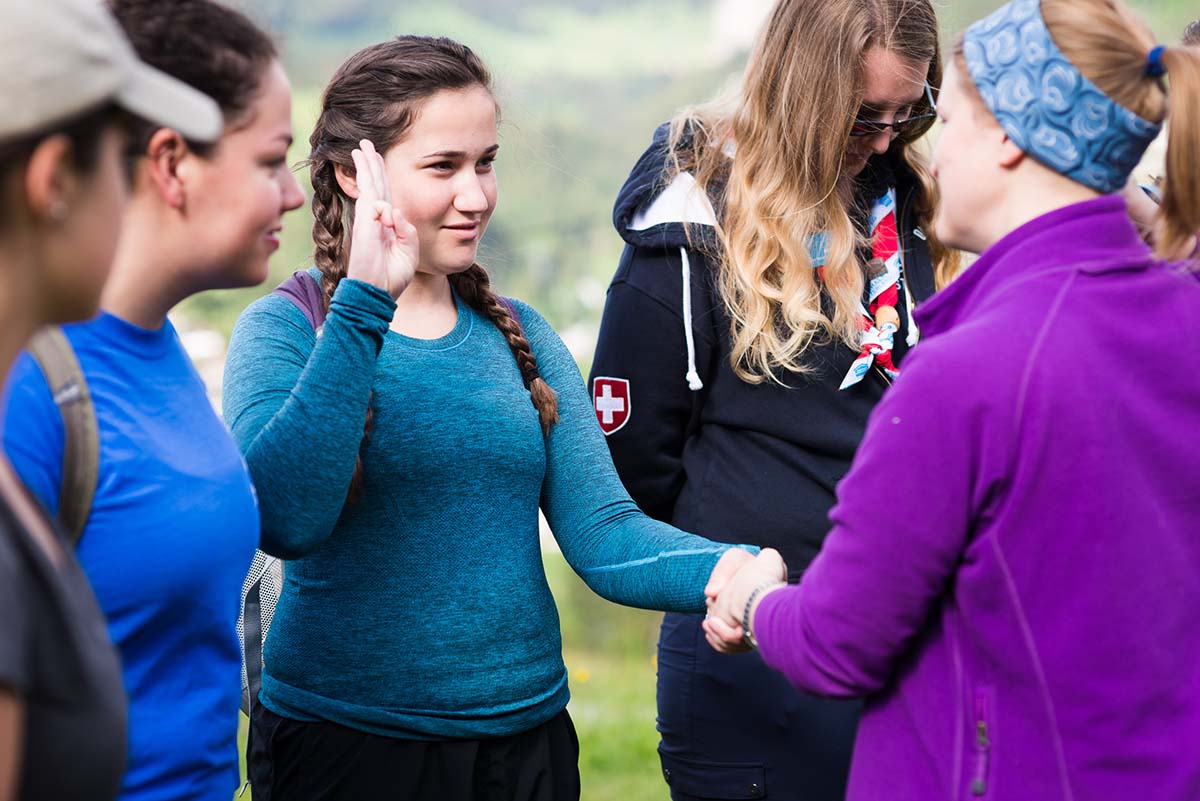 A special ceremony at the flagpole which includes a welcome from Our Chalet staff, the presentation of a traditional Our Chalet pin, and raising of the flag. Followed by a guided tour of Our Chalet. Pinning ceremony + tour lasts 1.5-2 hours and takes place at 10am and 2pm.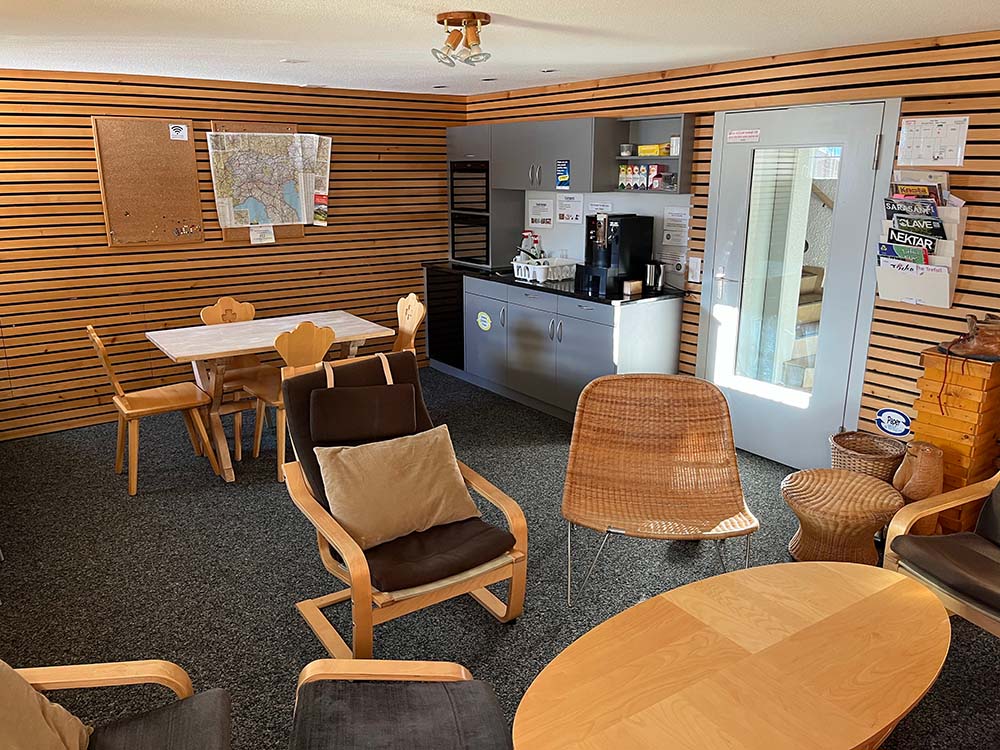 Self guided tours are available between 9am and 5pm (last start time for tour). Please register on arrival at Reception where you will be given a self-guided tour sheet to help you find your way around the site.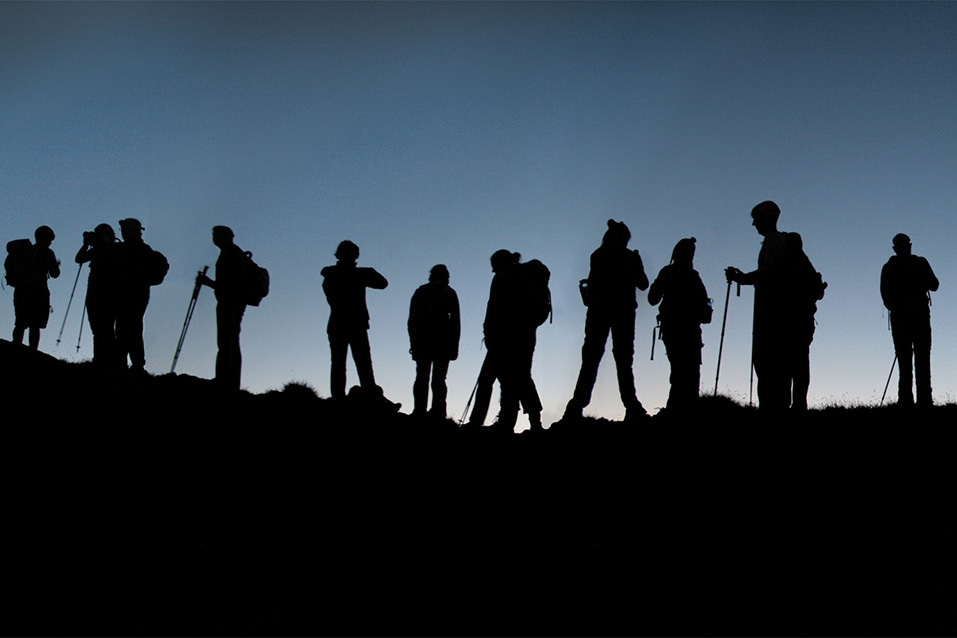 For overnight guests Our Chalet staff can lead a twilight hike starting after dinner. The hike will last 1-1.5 hours and cover easy to moderate terrain. In winter, we can lead snowshoe hikes. Hikes are particularly special around the full moon when the mountains are lit by the moon and we can hike without torches.

Must be booked in advance, minimum 10 participants.
INDOOR EVENING PROGRAMMES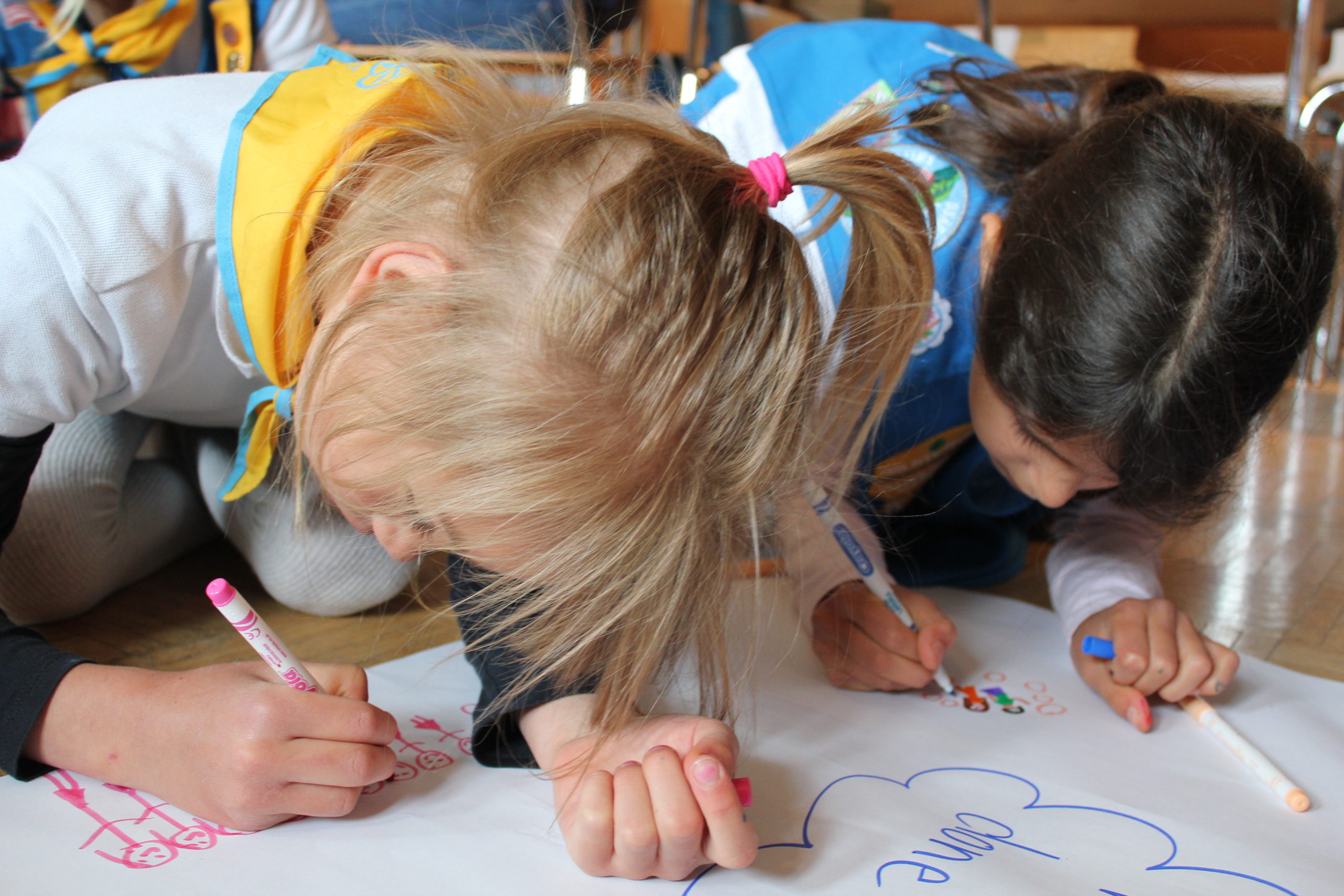 We can offer a range of indoor evening programmes for overnight guests. Swiss Night, Goose Game, International Night, and Games Night are all popular choices.

Must be booked in advance, minimum 10 participants.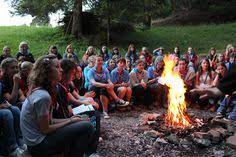 For overnight guests in any season we can run a traditional Guide/Scout campfire. Note: we do not offer any food at our campfire. Occasionally we may be able to run a campfire for day visitors who wish to return in the evening.

Must be booked in advance, minimum 10 participants.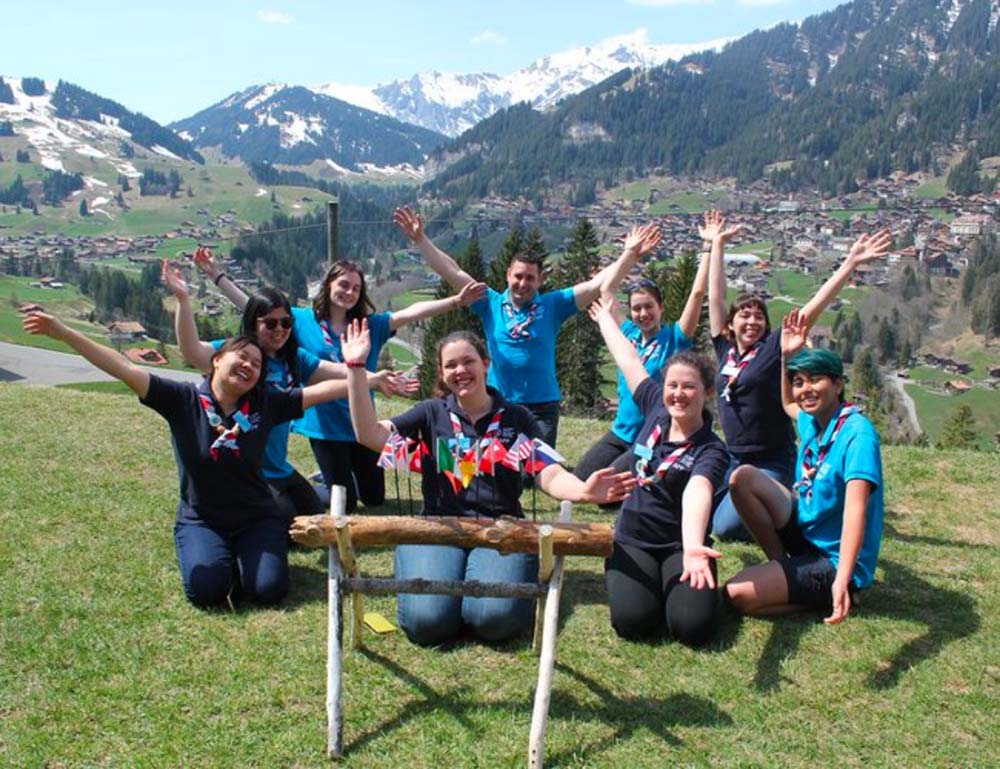 If you have questions not answered on this page, feel free to contact us!