Our Chalet has a number of common areas, all with fabulouse views, in each of our main buildings available for all guests and visitors to use.
This small lounge is the perfect place to make yourself a hot drink and relax after a hard day of hiking, skiing or sightseeing. Make new friends over a board game or puzzle, or simply admire the amazing mountain view from the front door!
T Bar
Formerly an office, this cosy corner has been remodelled to provide the perfect space for relaxing alone or in small groups. It's also the place to go to find out more about the work of WAGGGS around the world, including current campaigns and opportunities.
WAGGGS Room
Our Dining Hall boasts many original features from 1932 and retains much of its traditional charm thanks to the wooden walls and furniture alongside gifts and decorations from across the decades. Beyond meal times, the dining hall can be used as an indoor meeting space.
Dining Hall
Step back in time in this picture-perfect room, furnished through donations from American Girl Scouts way back in 1932 and packed with gifts and memorabilia from across the world.
American Room
Our Conference Room was purpose-built to provide space for meetings and training sessions. It is equipped with a screen, beamer/projector plus a sound system, as well as a self-catering area for refreshments.
Conference Room
Dedicated to the founder of Our Chalet and containing collections of reference books, the Helen Storrow Room is ideal for small teams to come together. It is equipped with a large whiteboard and a portable projector can be set-up. With windows along two walls, this is the place for meetings with a view!
Helen Storrow Room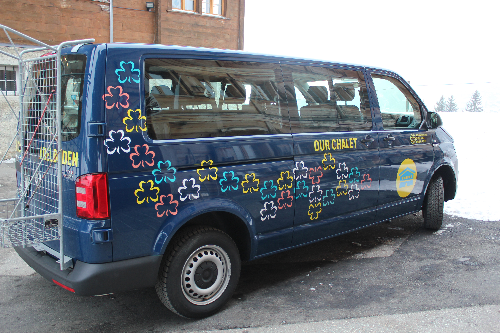 LUGGAGE TRANSFER FROM Bus stop
We offer luggage transfer between the nearest bus stop, Adelboden Oey and Our Chalet.
This service is available 9am to 6pm and must be booked at least 48 hours in advance. Please make sure to select the "Luggage Transfer" option while you are making a booking request for accommodation or an event.
Return transfer costs:
CHF 5 per person and are available year round.
Important notice
This is to transfer luggage only. Guests should plan to walk to Our Chalet from the bus stop or book a taxi.
Looking for a stunning location to hold your event? Located on a mountainside in the Swiss Alps, Our Chalet offers a perfect location for events with a view! We've been hosting seminars and events since we opened in 1932 and have a great combination of indoor and outdoor space.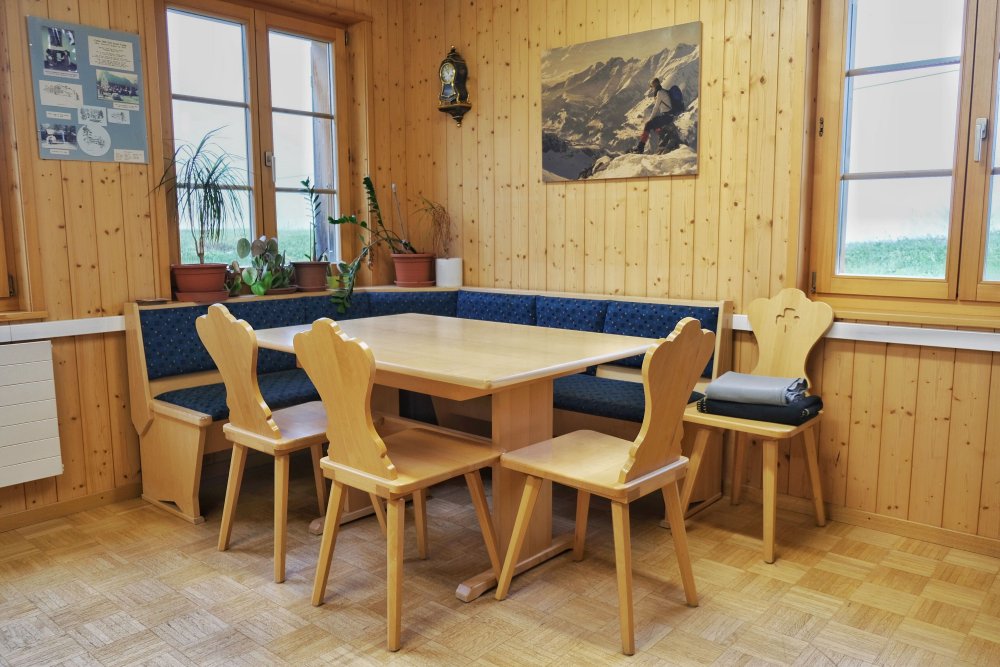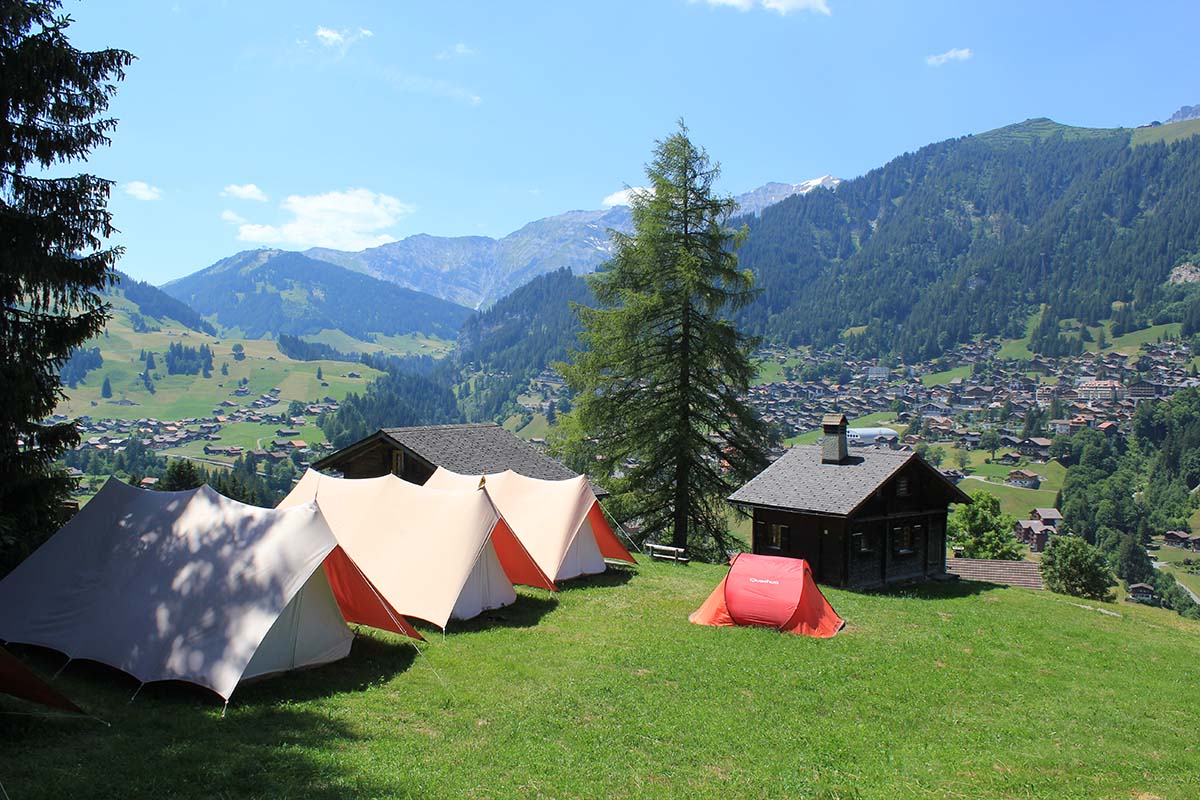 Our Chalet can provide Jamboree style patrol tents — each sleeping up to 6 people. This includes self-inflatable mattress pads. You will need to provide your own sleeping bags, pillows and towels. You are welcome to bring your own tents and other equipment.
Tent hire: 15 CHF per night per tent (hire of matress pads is included in the price).
Our Chalet has free WiFi available in common areas.
In order to access WiFi you will need to locate the password that is displayed throughout the centre in common spaces.