At Sangam our conference spaces provide flexibility, resources, great adaptability and a fantastic location close to the heart of Pune.
The Hall is available as a conference facility. Groups have access a spacious and open building with good acoustics that can seat up to 80 people comfortably.
Lady Ratan Tata Hall
Our Dining Hall where we have all our meals with guest and staff
Dining Hall
Our Wellness Shala is place for meditation, Yoga and other wellness activities. Shala means school in Marathi. Find space to heal your body, mind and soul.
Wellness Shala
Our Laxmi Mazumdar Campsite, located behind Sangam's main buildings and comprising 4 acres, is available for day camps and visitors interested in spending the night outside under the stars. Charges for renting the campsite include use of the campground, the ablution block and a running water supply.
Laxmi Mazumdar Campsite
The library has a collection of material, books and media of Sangam past and present. You can enjoy watching TV or a DVD in your free time.
Library
Our swimming pool is in the shape of an infinity symbol and is created with your wellness in mind. Swim in the pool and relax in the jacuzzi at your leisure.
Swimming Pool
The Panjim lounge is a place where you can contact your friends and family at home. We also have board games you can use and a shelf where there are books that you can take and enjoy at your own leisure.
Panjim Lounge
In our breezeway you can relax and unwind. You can find some brochures, books, cards and maps that can assist you in exploring Pune more widely. Our helpful staff are also always ready to guide you on your journey.
Breezeway
Sangam celebrates World Thinking Day in this courtyard under the almond tree on the 22nd of February each year. It's a great place to enjoy a quiet moment of reflection.
World Thinking Day Courtyard
Playground is the situated in the Sangam campsite.
Playground
Yahdei means Memories in Hindi its our Sangam Souvenir Shop.
Yadhe Sangam Souvenir Shop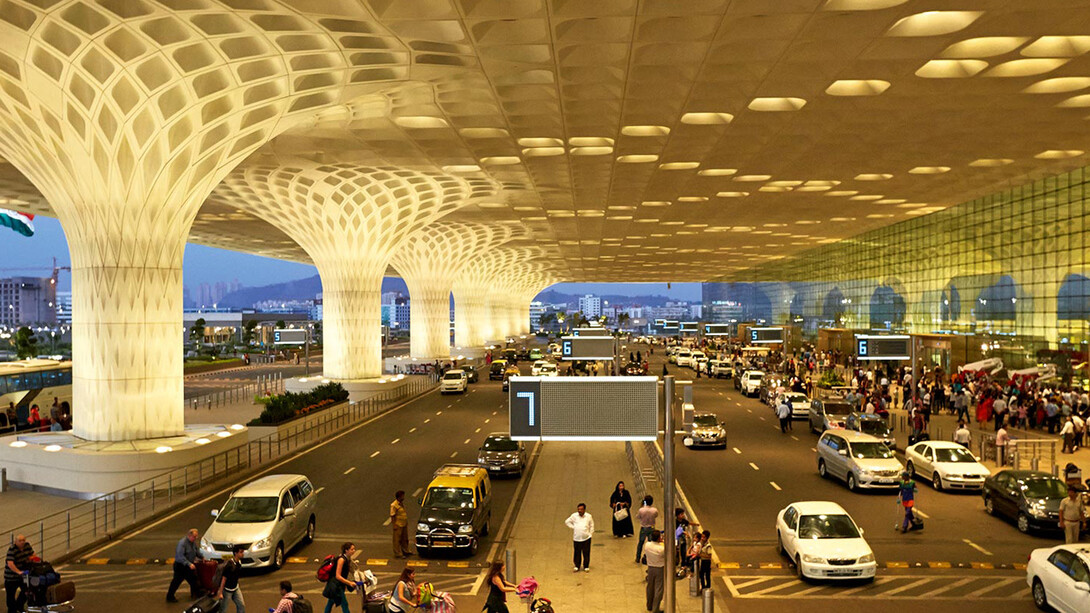 We are excited that you will be visiting us! Here is some practical information to start your preparation.
We offer transport servies from Pune Lohegaon Airport and Mumbai Airport to Sangam .
The closest international airport to Sangam is Pune Lohegaon Airport. International flights into and from Lohegaon are currently very limited and often more costly than Mumbai. Sangam is located 20 minutes from this airport.
The most convenient international airport for travel to Sangam is https://csmia.adaniairports.com/ in Mumbai. Flights arrive daily from cities around the world. The travelling time from Mumbai is approximately 4 ½ hours by road.
Please send Sangam your travel information form a minimum of one month prior to your expected arrival date for us to make the necessary arrangements. If you are making your own arrangements for travel to Pune, we request that you let us know your anticipated arrival date and time.
For more information have a look at our Coming to Sangam Information Pack.
We welcome groups for meetings, conferences, training sessions and seminars, providing a variety of services that will contribute to the success of your event.
Make your next gathering unique by hiring the Lady Ratan Tata Hall, Jubilee Garden and Wellness Shala for your event.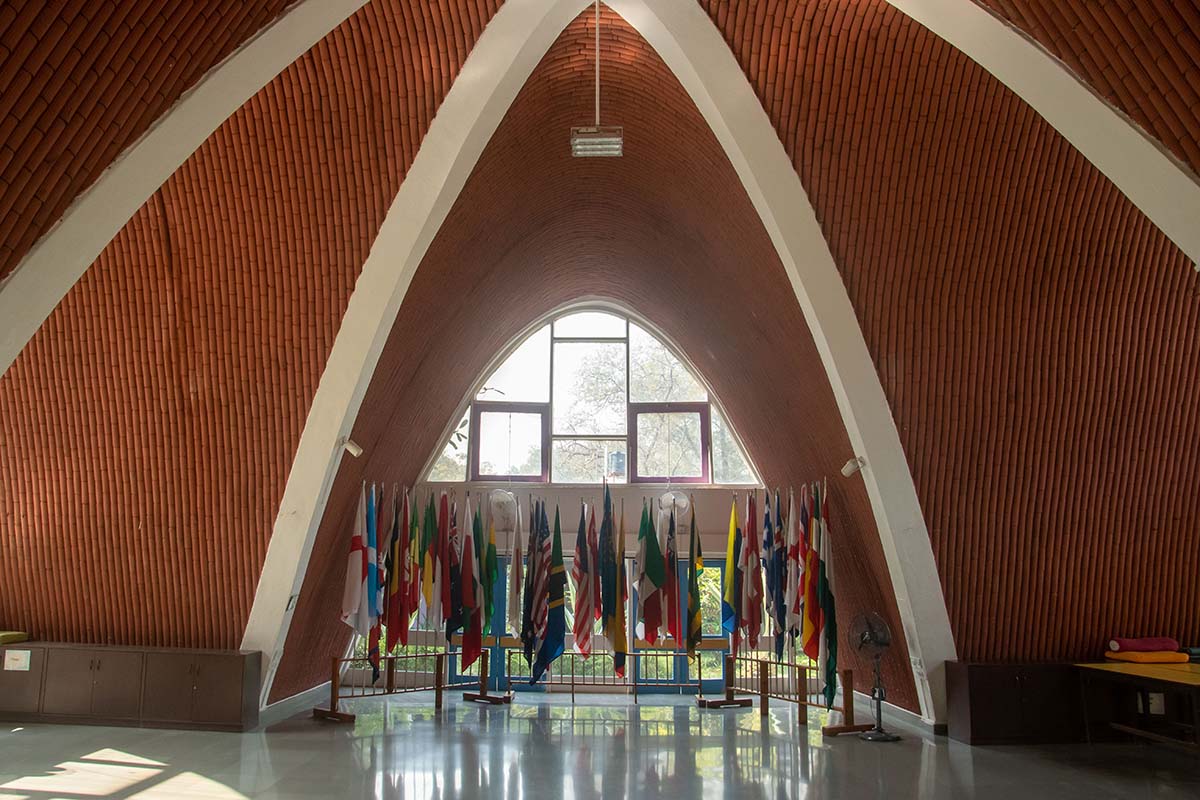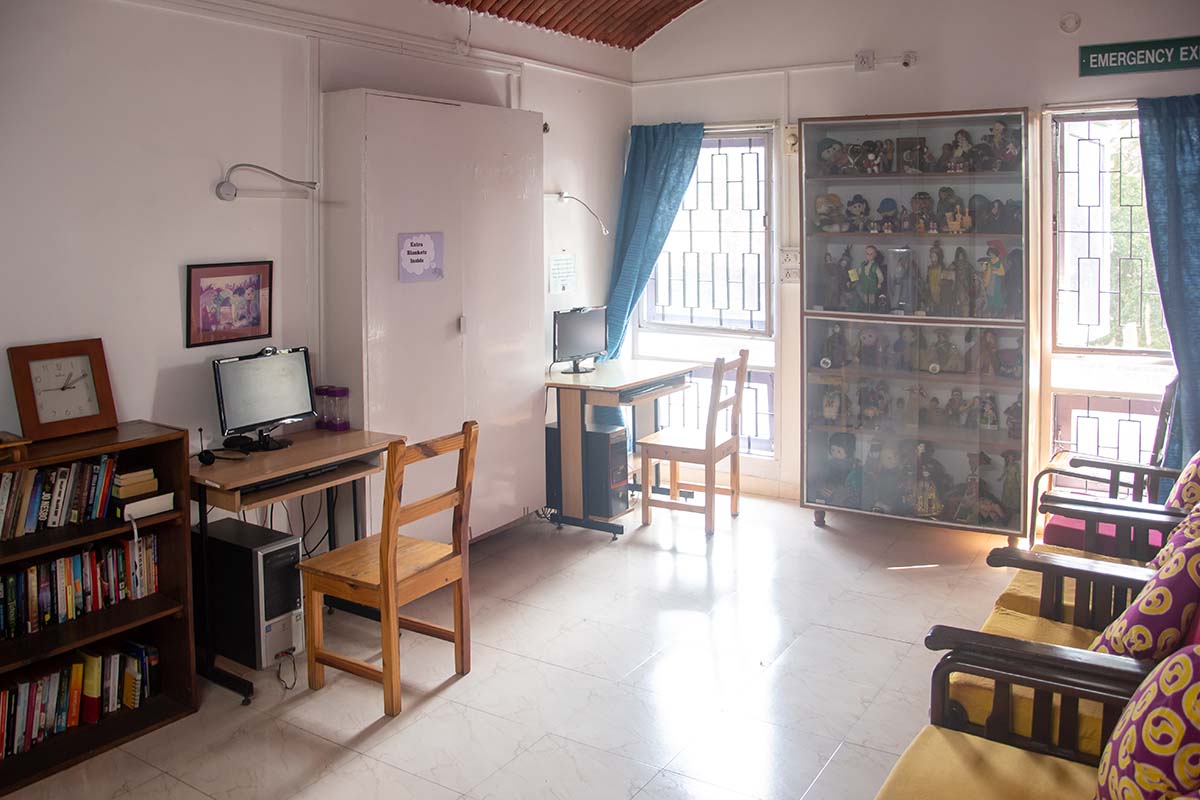 Sangam has WiFi available in breezway areas and two computers with internet connection available for guests to use in our Panjim Lounge.
In order to access WiFi or use the internet on one of the computers you will need to get an Internet Code from reception during opening hours.