At Our Chalet we provide several catering options to our guests to meet dietary requirements. We offer catering for guests at Main Chalet and Spycher Chalet.
Fully Catered
Partially Catered
Self Catered
Fully Catered
FULLY CATERED
Priority for:
All indoor accommodation (Main Chalet and Spycher House)
Subject for availability:
Baby Chalet
Squirrel House
Campsite
We offer guests the opportunity to be catered for breakfast, packed lunch and dinner. All three meals are available on most dates for guests staying in Main Chalet or Spycher House and must be booked in advance. Guests can choose to book as many or as few meals as they wish.
Partially Catered
Self Catered
Important notice
All meals must be booked in advance. Applicable only for independent (non-event) guests and groups. Event packages organized by Our Chalet include full board unless otherwise specified in the event Information Pack.
Breakfast is served daily in the Dining Hall in Main Chalet. We serve a Swiss-style buffet including fresh bread, cheese, jam, a small selection of cereals, müesli, yoghurt, tinned fruit, fruit juice, coffee, hot chocolate, and tea.
If you need to leave before 08:15 on your departure day you can request a packed breakfast which you prepare after dinner the night before your departure. Please let our staff know at least 48 hours in advance if you would like a packed breakfast.
BREAKFAST
Serving time: 8.00 a.m. to 8.45 a.m.
Price: CHF 10
We do not offer lunch on-site, however you can book a packed lunch which you will need to prepare during breakfast time. There will be a table set with ingredients to make your packed lunch which includes sandwiches with a choice of fillings, a piece of fruit, and two snacks. Please bring your own sandwich box and water bottle. We do not provide plastic/Ziploc bags for your sandwiches.
PACKED LUNCH
Serving time: Prepared during breakfast time
Price: CHF 12
Dinner is a main course and a dessert served in our original dining hall.
Please note we can only cater to special diets, including vegetarian, gluten-free, vegan, nut-free, etc., if we are notified of these in advance. Please give us as much notice as possible, ideally at least two weeks. Unfortunately, dinners cannot usually be held for late arrivals. If you will be arriving after dinner time, please make your own arrangements for dinner keeping in mind that Adelboden village is approximately a 45-60 minute walk from Our Chalet.
Dinner
Serving time: 18.00 or 18:30 depending on the season
Price: CHF 20
FOOD ALLERGIES AND
INTOLERANCES
Our Chalet's kitchen facilities are operated by volunteer staff and all dietary requirements are catered for to the best of the Centre's ability. We cannot guarantee food to be 100% free of any specific allergen. Guests with food allergies eat Our Chalet meals at their own risk.
Guests must notify Our Chalet of all dietary requirements at least two weeks in advance of their visit, or at the time of booking meals, whichever is earliest. Notification later than this may mean Our Chalet is not able to cater for the required special diet. In some cases special diet meals may be offered only at an additional cost. Guests with severe and/or contact allergies must note this on their Passenger Manifest and be aware that we cannot guarantee that other guests will not bring allergens on to the Our Chalet site.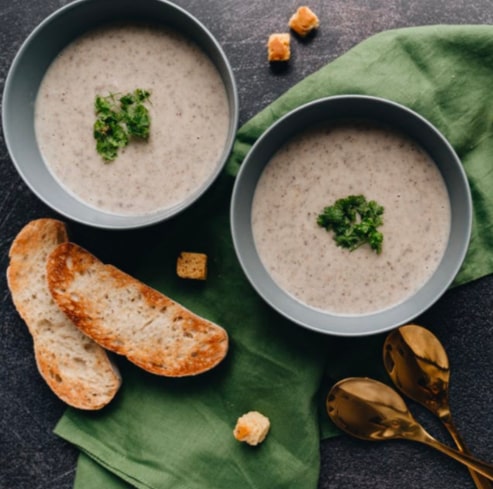 All guests have the option to self-cater. Guests can order a range of food items for delivery to Our Chalet from Coop@Home. Staff may be able to accept deliveries on behalf of guests if notified at least 48 hours in advance of the expected delivery date/time.
The nearest grocery store is in Adelboden, approximately a 45 to 60 minute walk from Our Chalet. Please note it is not open on Sundays, except for limited hours during the ski season. There is a small bakery/corner shop at the Adelboden Oey bus stop, approximately a 20-30 min walk from Our Chalet. The bakery is not open on Sundays.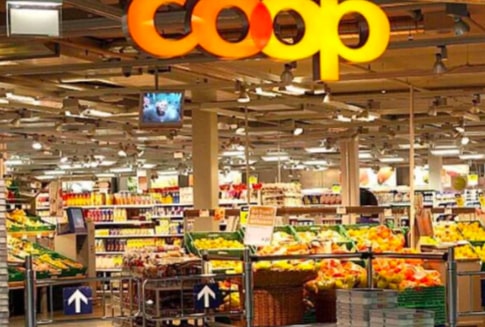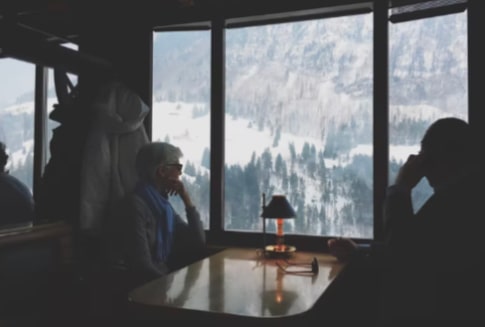 There are many wonderful restaurants in Adelboden. Depending on the season or if you are with a large group you may need to make a reservation.  Enjoy local culinary delights, or  something more international. There is lots to choose from!
Guests staying on our campsite have the option to hire use of the Camp House kitchen as well as outdoor cooking equipment and patrol cooking boxes. Please note that the Camp House kitchen may be shared with other groups staying on the campsite.
Equipment you can rent: