Make sure you make the most of your time at Pax Lodge. We offer a number of exciting activities that you can add on to your programme. They range from opportunities to build your connection to International Guiding and Scouting, to learning more about the World Centres to challenges to help you explore London!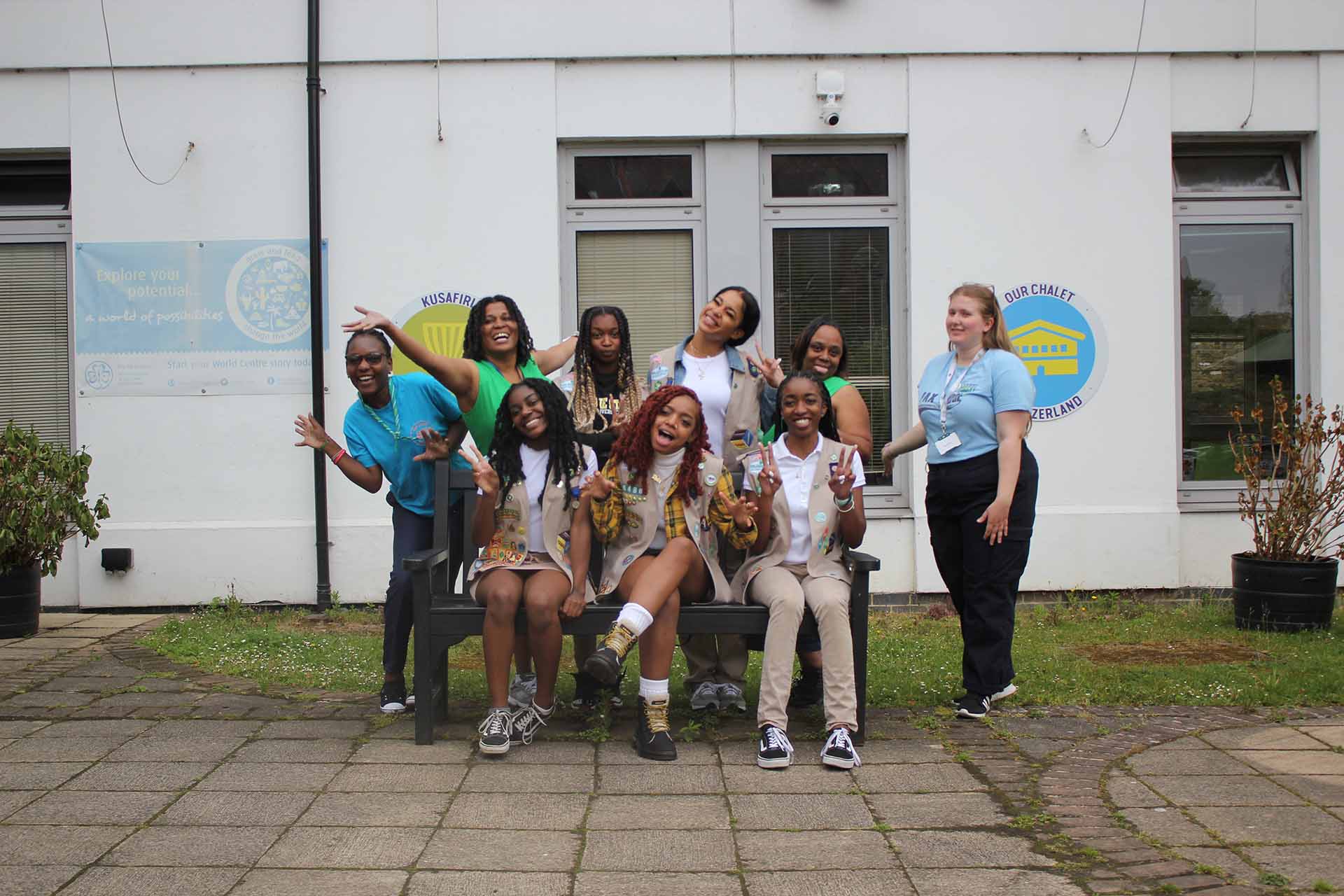 Pax Lodge offers many activities for Groups or individuals visiting for the day or staying with us independently of one of our programmes. Contact us for more information or to book any of the activities below.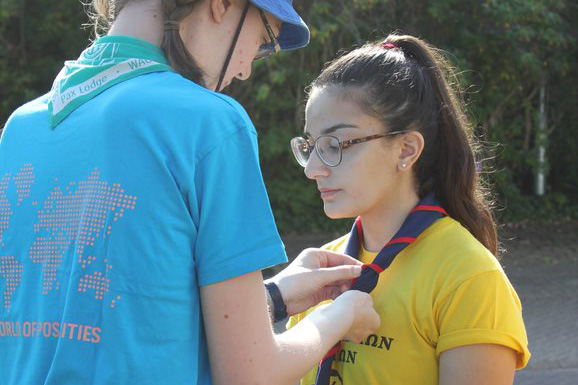 Each World Centre has their own unique pin which can only be purchased by being at the World Centre in person. Receive your Pax Lodge pin during a special ceremony.
Usually held alongside our 9am Flag Ceremony, pinning ceremonies can be arranged at different times during the day, subject to staff availablity.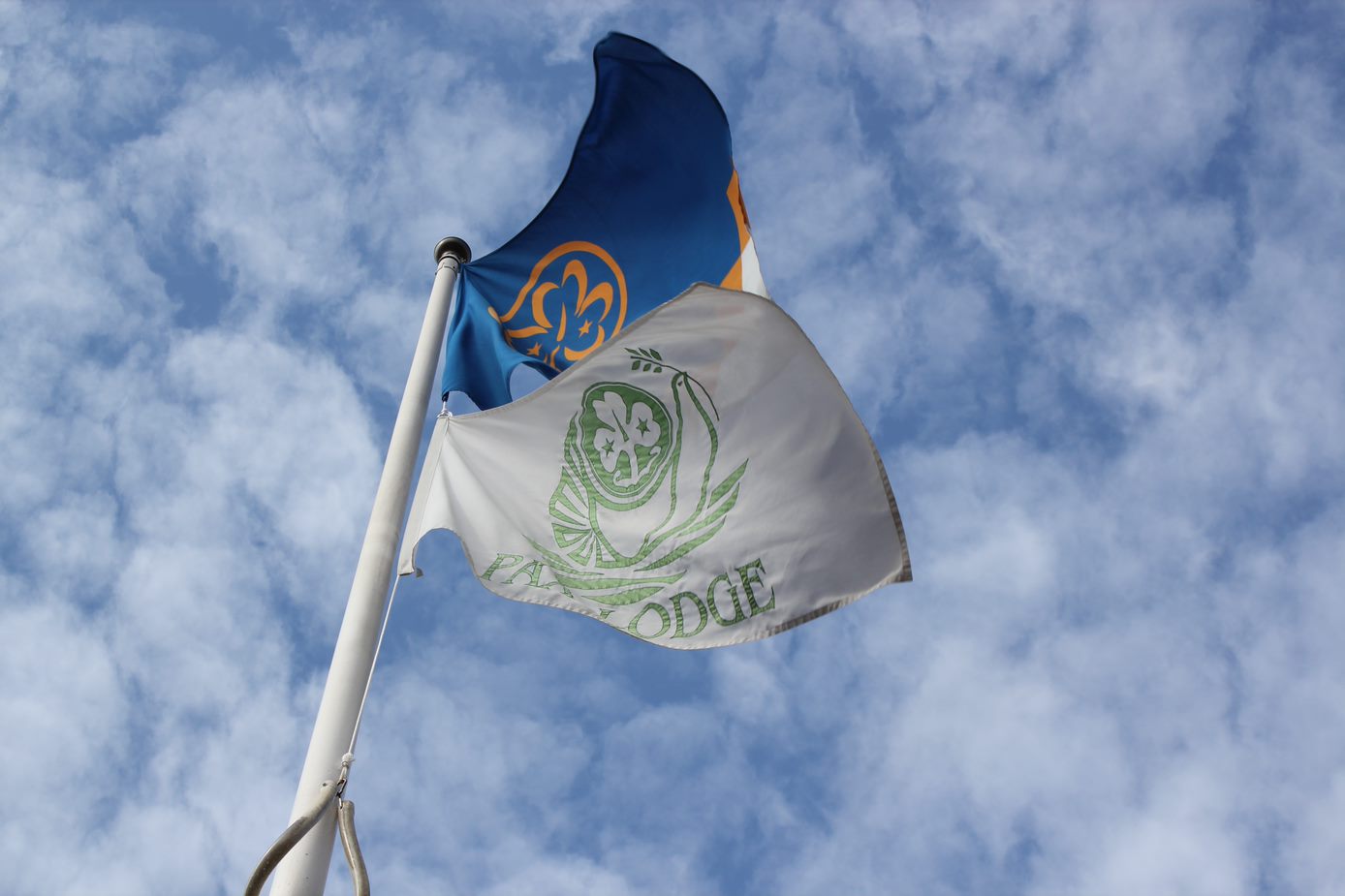 Every morning at 9am we raise the Pax Lodge and World Flags.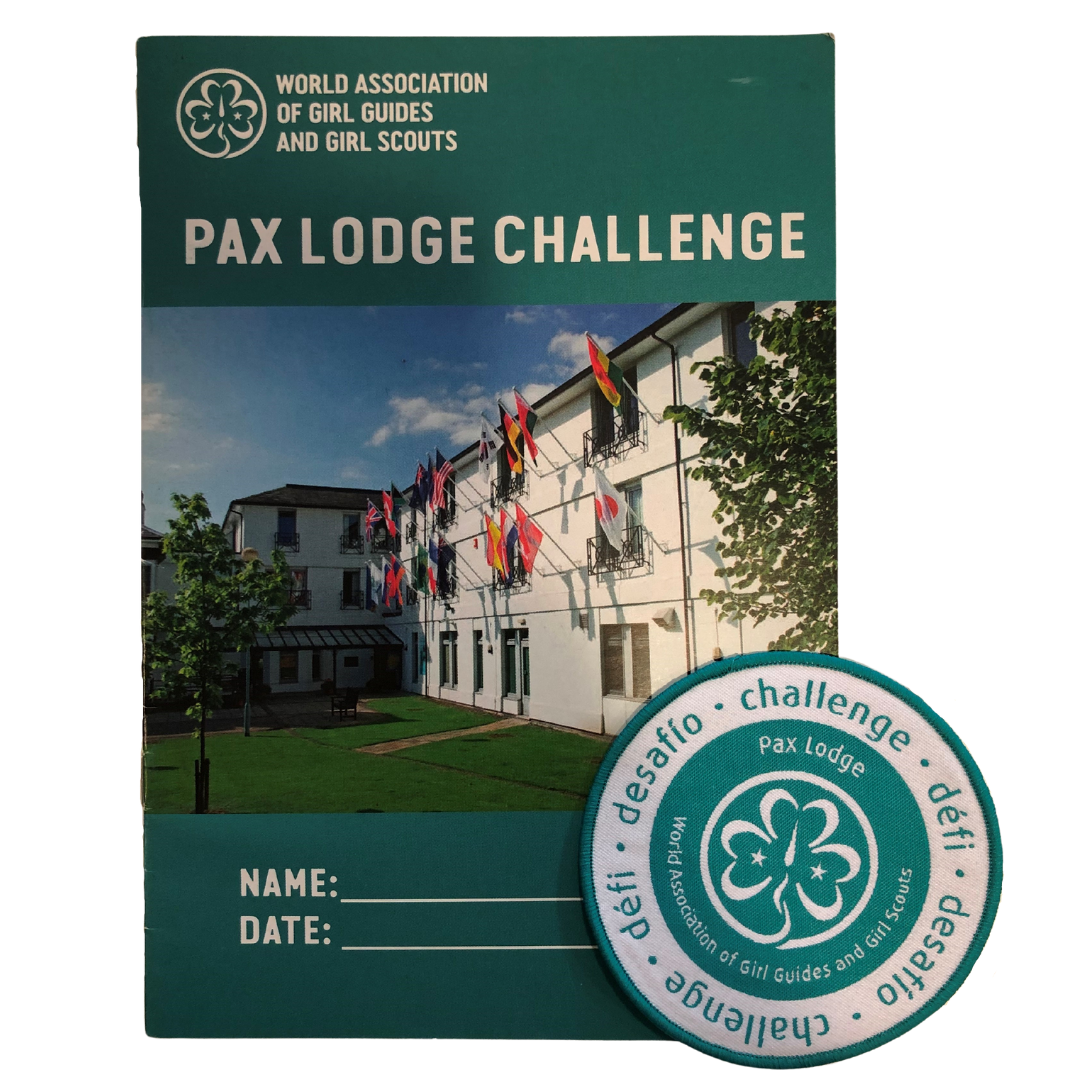 If you'd like to learn more about the running and history of Pax Lodge then take on the Pax Lodge challenge! This challenge only takes a few hours and you will receive a Pax Lodge challenge badge upon completion. 
Each participant will receive a booklet with questions, the answers to which can be found around the ground floor of the building and through talking to staff and volunteers.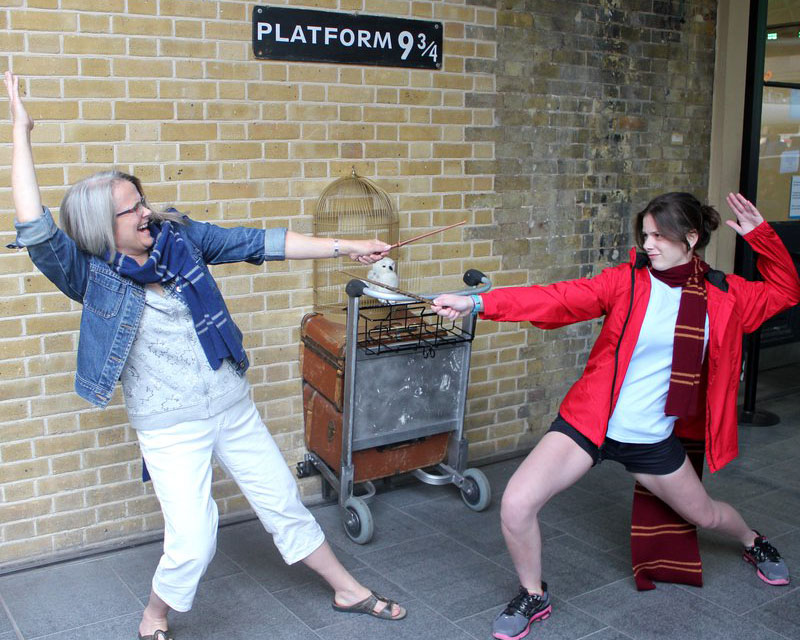 Pax Lodge offers several self-guided challenges that take guests around London. You can choose between seeing London's top attractions on the Monopoly challenge, chasing after the Boy Who Lived on the Harry Potter challenge, travelling through time with our Turn Back Time challenge or more!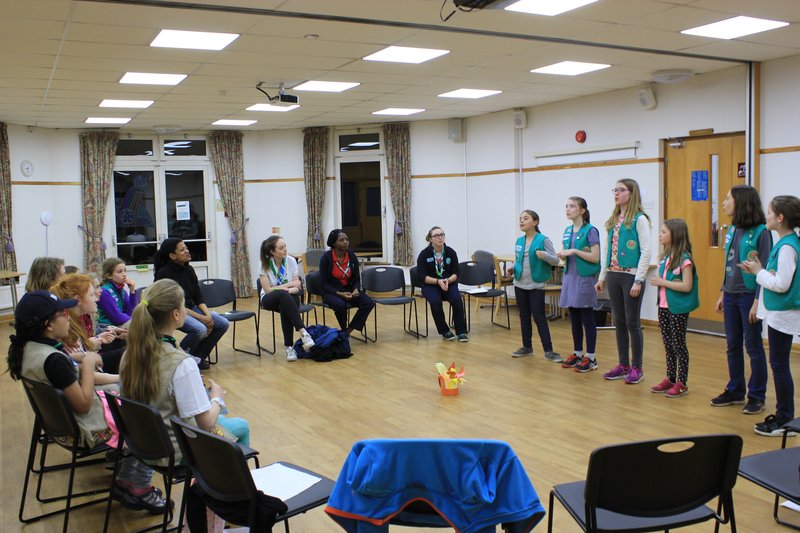 Evening programme is a 1.5 hour session with two of our International Volunteers. Choose from a games or campfire session. 
International Adventure Day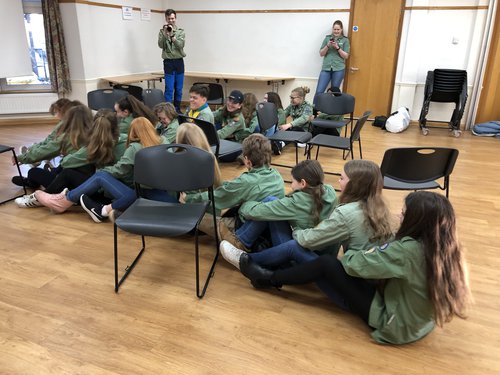 Would your group like to find out more about the 5 World Centres, WAGGGS and International Guiding and Scouting?
If you are visiting for the day or staying with us overnight, any group can book an International Adventure Day.
This activity is run by the International Volunteers who are with us at the time of your visit. Activities usually include games, a craft and songs from around the world.
International Adventure Day also includes a pinning ceremony.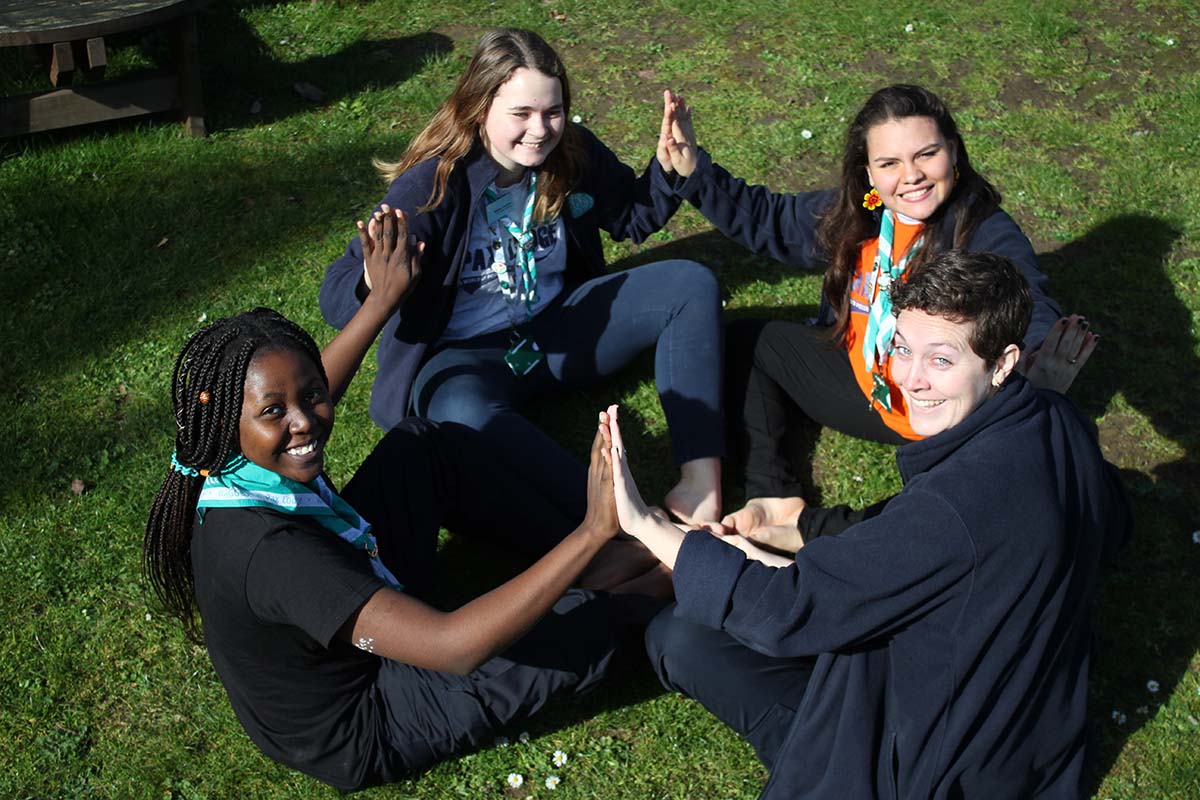 If you still have any questions please contact us so we could provide support for your trip.