Opened in 1966, Sangam is the Fourth World Centre in the WAGGGS Asia Pacific Region.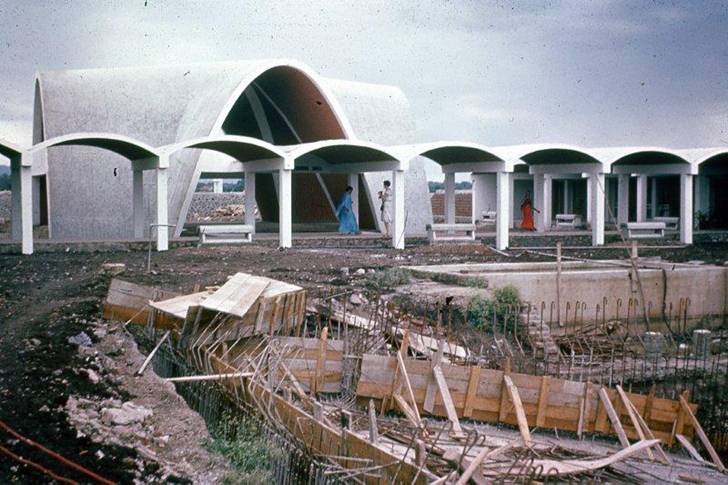 Sangam, WAGGGS fourth World Centre, was first imagined at the 1956 WAGGGS International Commissioners' meeting in New Delhi. The idea to build a World Centre in the Asia Pacific Region was proposed. A year later, at the World Conference, the decision to build the new Centre in India was finalised, thanks to the determination and hard work of Laxmi Mazumdar, the National Commissioner of India's Bharat Scouts and Guides, and the state of Maharashtra's generous donation of 7¾ acres of land to be used as the World Centre's site. The city of Pune, located in the state of Maharashtra in India, was selected because of its temperate climate, rich cultural history, strong tradition in education, and proximity to Bombay (now Mumbai).
In 1963, the building plans were approved at the World Conference in Denmark. Girl Guides and Girl Scouts around the world raised over 50 per cent of the construction funds, and the foundation stone was laid in 1964. 
The name Sangam was chosen for its meaning in the ancient language of Sanskrit: 'coming together'. The centre serves as a place for Girl Guides and Girl Scouts around the world to come together to share their experiences, as well as the culture and traditions of their homelands and Member Organisations.
On 16th October 1966 the World Chief Guide, Lady Baden Powell, came to to India and declared the centre open with the following words: 
"Love through knowledge and understanding – this will be carried out in full measure by the young people who will fill this place, and it is with deep joy in my heart that I declare Sangam open."
The years that followed have seen many Guides and Girl Scouts from around the world pass through the front doors as participants, guests, campers, staff and volunteers. Whether visiting for a few hours or staying several years –the voices, smiles and energy of these people have given Sangam its spirit.
Over this time, Sangam has grown and changed with the times as new amenities, buildings and modern equipment have been added thanks to the hard work and generosity of supporters from around the world. Despite these changes, this unique Centre for international friendship and understanding has never strayed from its purpose as a place for new experiences and exploration of our world through Guiding and Scouting.