Taking part in our volunteer leadership development programme as an intern equips you with practical work skills in your chosen area, leadership mindsets, and a way to give back. All while enjoying fun and international friendship in the Swiss Alps!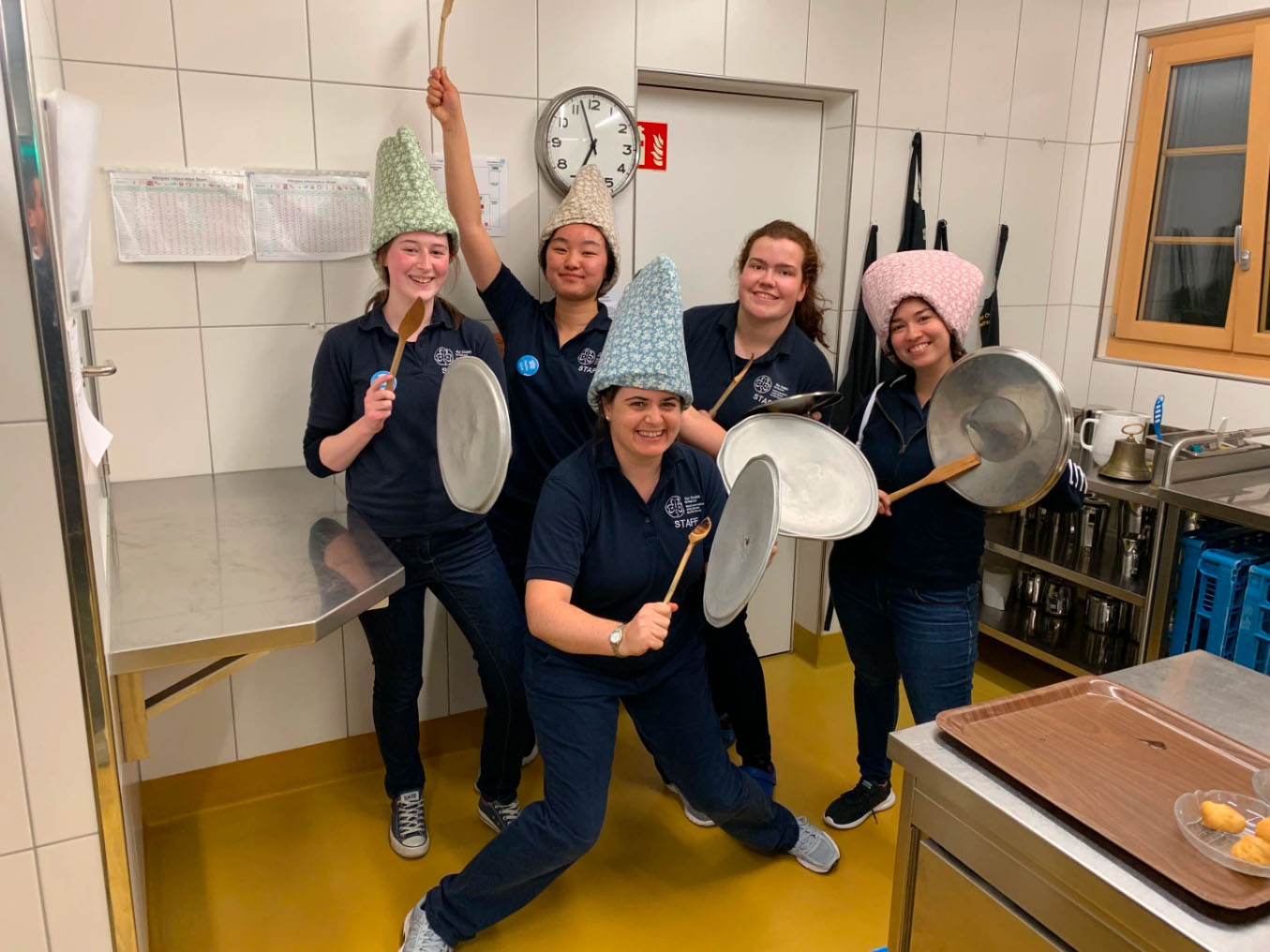 Discover a world of opportunities in the Swiss Alps
Our Chalet could not keep running without its amazingly dedicated volunteers. In return for their time and hard work, our volunteers get to spend three months in a fun, friendly international setting high up in the Swiss Alps gaining new skills!
We need volunteer interns from all backgrounds and we select our teams to be diverse and international. If you're ready to work hard, be part of a busy team, and have some skills in your chosen internship area, we look forward to receiving your application!
Important notice
If you do not hold an EU or EFTA passport, Swiss migration rules mean you must be aged under 36 at the time of volunteering and not have previously had a volunteer visa for Switzerland. This now includes UK passport holders. If you are selected for a volunteer programme and need a visa, Our Chalet will apply for this on your behalf.
Our Chalet offers four types of internship opportunities:
READ what our
volunteer INTERNS say